The first truly new series in two years.
I gotta admit, I had a lot of fun writing The Requisite Courage. Those of you who are subscribed to either the romantic suspense channel or the historical romance channel already know the long, convoluted reasons why I structured the new series the way I did, and what is in it for you, over the long term, so I won't repeat it here.
But I will say it was rather nice to write something new for a change. Realizing that made me sit up a bit. So I dug into my release history for the last little while.
It's been two years since I wrote a book in a series that wasn't already established or a spin-off from an established series!
That book, if you're curious, was Hunting the Kobra, which also happens to be a romantic suspense, but set in contemporary times, not in the Edwardian period. It was first released on February 7, 2019.
Plus — and I realize this is hardly fair for you, as the reader — but I know what is coming in this series, which made it all the more fun to write. 🙂
The Requisite Courage is released today on all book seller sites, and has been available for the last week on my publisher site, Stories Rule Press.
---
As Europe draws toward war, an extraordinary woman steps into the arena.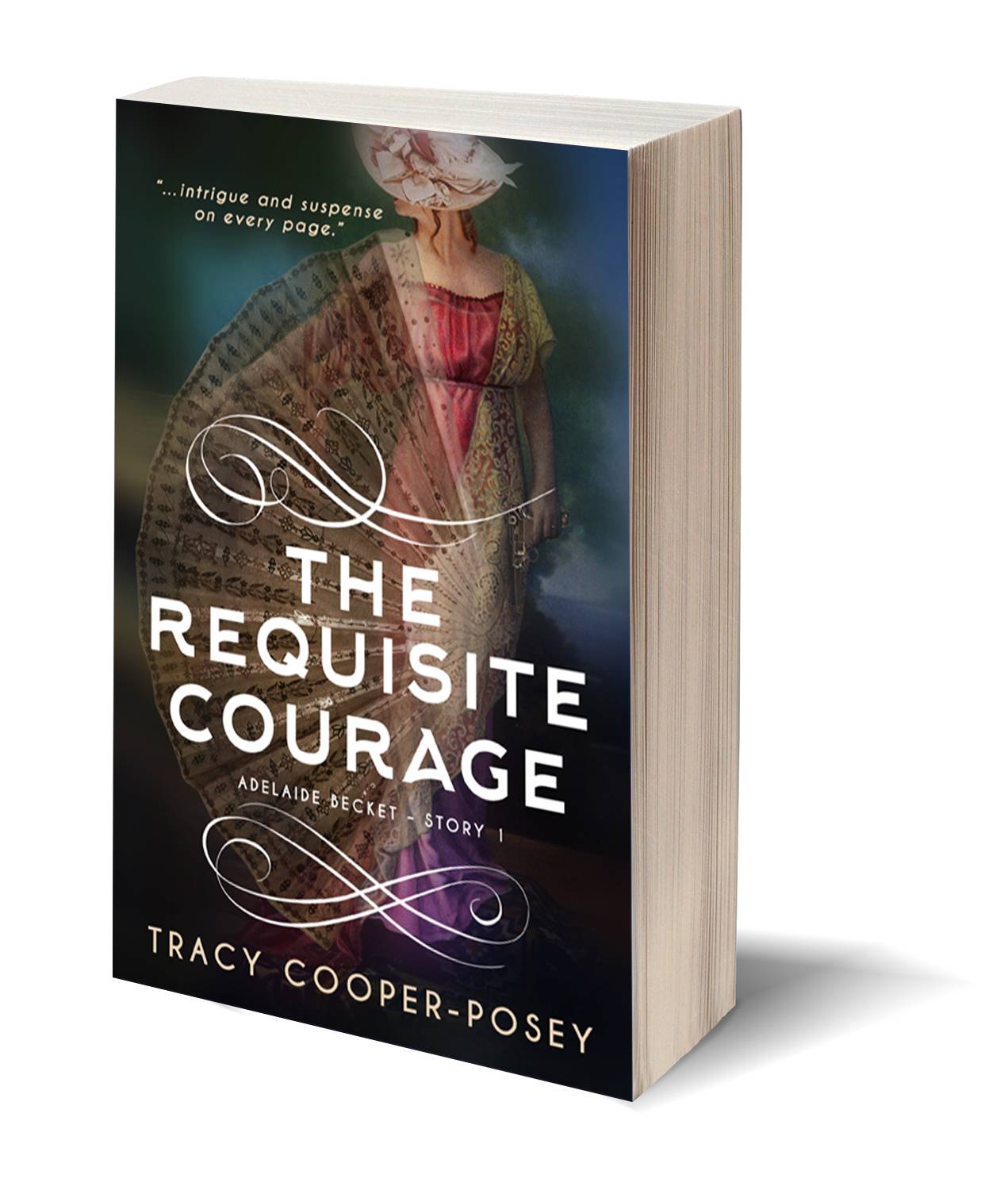 In Edwardian England, Lady Adelaide Azalea Margaret de Morville, Mrs. Hugh Becket, lately of the Cape Colony, was born the daughter of an Earl, but is now the widow of a commoner. She straddles two worlds, speaks fluent German, and can ride, hunt and shoot. Her talents draw the eye of spymaster William Melville, who recruits her to help him fight a shadow war against German agents both at home and abroad.
Her first assignment is to attend a weekend house party at Balmoral Castle. One of the guests intends to assassinate King Edward and she must find out who before they make their move…
This novelette is the first in the Adelaide Becket Edwardian espionage series.
1: The Requisite Courage
…and more to come.
A historical suspense espionage novelette.
Enjoy!